Mais de um ano após o lançamento, Minecraft Dungeons finalmente chegará na Steam em Setembro desse ano, porém ainda não existe data e nem mesmo preço definidos.
Minecraft Dungeons foi lançado em Maio de 2020 pela Xbox Game Studios, e devido a grande parceria que a Microsoft tem feito com a Valve, diversos jogos do Xbox estão sendo lançados também na Steam, como Sea of Thieves, Forza Horizon 4, Halo: The Master Chief Collection além dos lançamentos Psychonauts 2 e Forza Horizon 5 e muito mais.
---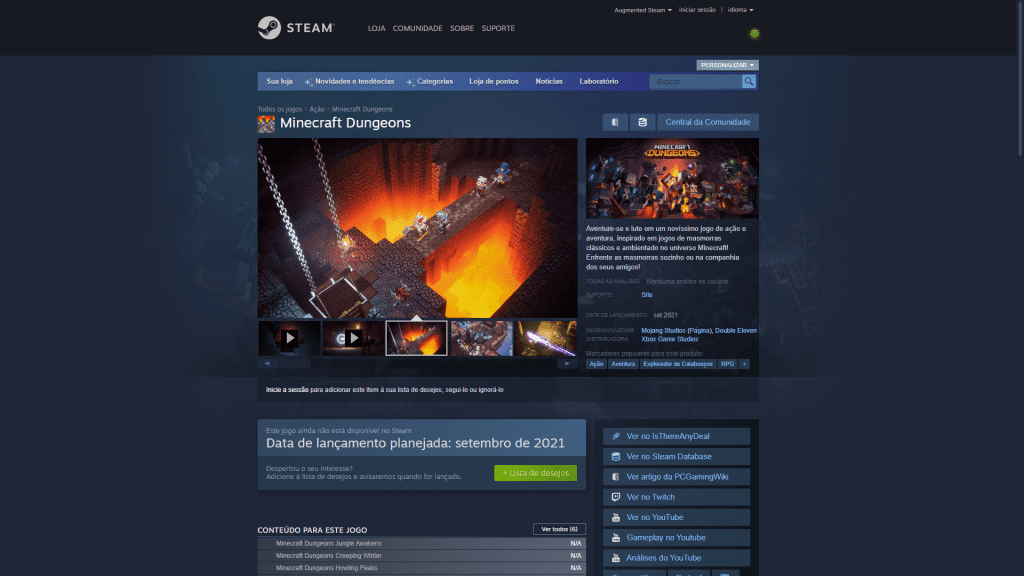 ---
A página na Steam ainda não indica o preço de Minecraft Dungeons, porém o preço deve ser igual ao da Microsoft Store, R$74,95, porém vale citar que Minecraft Dungeons pode ser jogado através do Xbox Game Pass de PC.